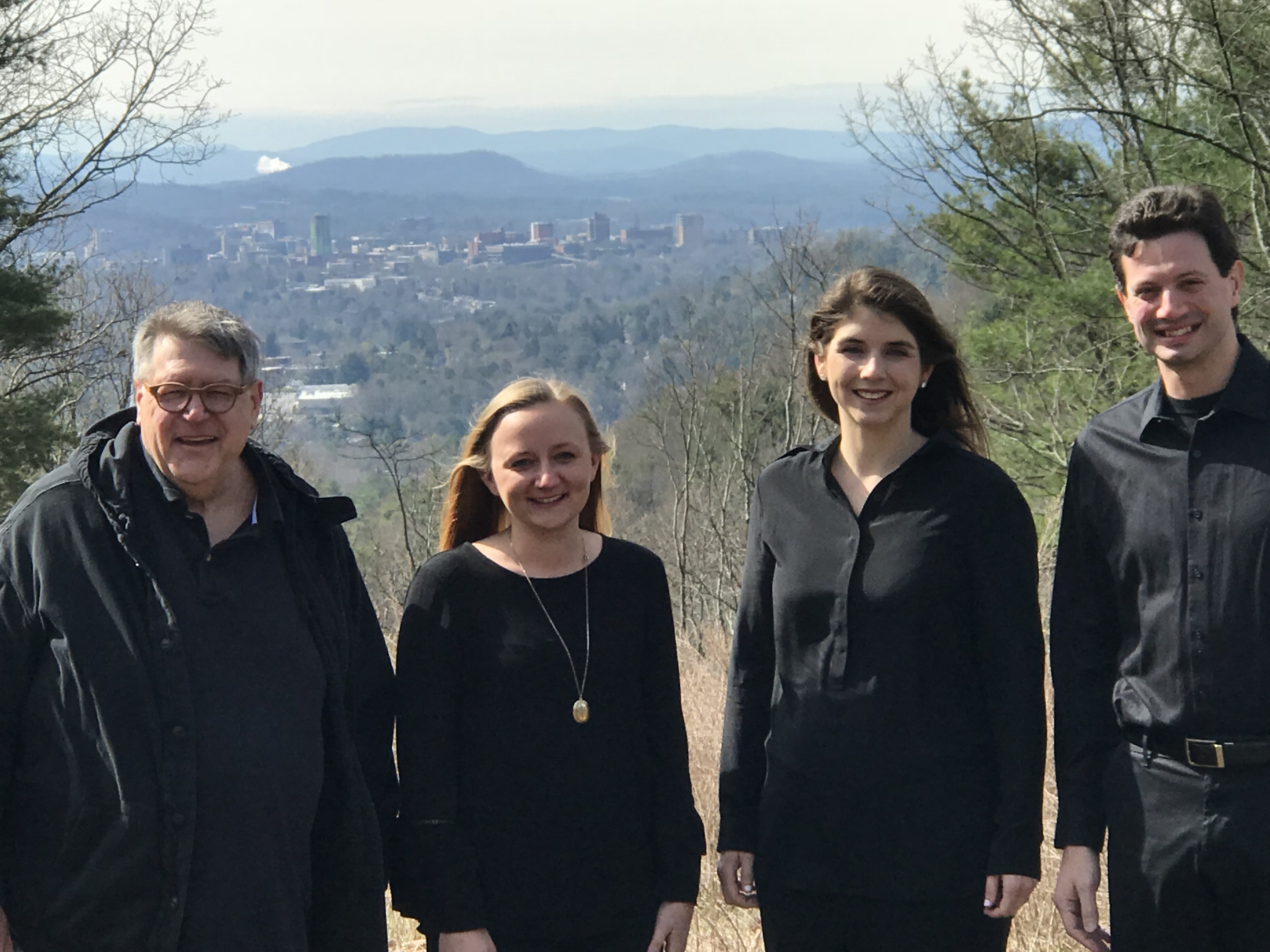 The Asheville Clarinet Quartet is an eclectic group of clarinetists with diverse and extensive musical backgrounds. All residents of Asheville, NC, we provide yet another unique aspect to its thriving local music scene. In addition to performing a wide range of musical styles, including classical, jazz, klezmer, and contemporary, we are also known for our master classes, sharing the art of clarinet playing with students at both high schools and universities.
If you are interested in having the Asheville Clarinet Quartet perform for you, please contact us through email, acq@ashevilleclarinet.com or by calling 828-620-0070. We can provide a program suited to any occasion, and can even create custom arrangements to handle special requests.
Upcoming Events
The Asheville Clarinet Quartet is on a brief hiatus as Anne and Jonathan welcome a new addition to the family!
About the Musicians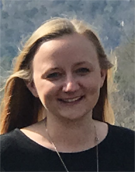 Jennifer Garnett is from Knoxville, TN. She graduated from the University of Tennessee, cum laude, with a Bachelors of Music in Education in 2011 where she was a member of the Wind Ensemble and Clarinet Quartet. While in school, Jennifer toured China with the University of Tennessee Clarinet Choir. There she performed at the Cherry Blossom Festival and several colleges across the country. Jennifer currently teaches elementary music in Asheville, NC along with clarinet sectionals at area schools. Her primary clarinet teachers include Dominick Cocca and Gary Sperl.

Anne Stewart Salter is from Greensboro, North Carolina. She graduated from Florida State University, summa cum laude, with a Bachelor of Music in clarinet performance in 2005. During the summer of 2003, Anne attended and performed chamber music at the Cours International de Musique in Morges, Switzerland. She was an exchange student at the Royal Northern College of Music in Manchester, UK, in the spring of 2004, where she had the opportunity to take lessons with Linda Merrick, Nicholas Cox, and Colin Pownall. Anne went on to receive a Master of Music in clarinet performance from the University of North Carolina at Greensboro in 2007. Her primary clarinet teachers were Frank Kowalsky, Kelly Burke and Eileen Young.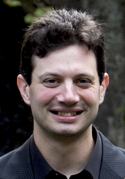 Jonathan Salter grew up in Oberlin, Ohio, and received his Bachelor of Arts degree at Williams College where he majored in mathematics and music, graduating with highest honors. He received his Master of Music degree from Indiana University, and completed his Doctor of Musical Arts degree at the University of North Carolina Greensboro. Dr. Salter was the recipient of the Hubbard Hutchinson Memorial Fellowship from Williams College, the Excellence Fellowship from UNCG and also received the Leopold Schepp Foundation Fellowship. Dr. Salter's teachers include Monty Cole, Michéle Gingras, Susan Martula, Alan Kay, Eli Eban, Howard Klug, and Kelly Burke. He has performed with the Greensboro Symphony, the North Carolina Symphony and the North Carolina Opera.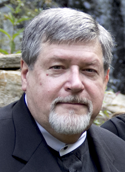 Gary Spaulding graduated from Butler University with a Bachelor's in Clarinet Performance and joined the US Army Field Band, one of the five premier military bands in Washington, DC. As concertmaster and featured soloist with the concert band, Gary toured extensively throughout all 50 states, as well as Mexico, Canada, Spain, Germany, France, India, Korea, and Japan. He is principal clarinetist with the Blue Ridge Orchestra, E♭ clarinetist with the Carolinas Wind Orchestra, and has performed with the Asheville Symphony, the Western Piedmont Symphony, and the Evansville Philharmonic. Gary's teachers include Achille Rossi, Alan Balter, and Loren Kitt.